Jan Pinkowski - Foreman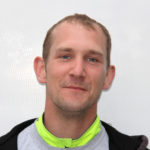 After working with various glazing companies, Jan finally settled into his role of Journeyman with Spectrum Skyworks in the summer of 2015. After seeing his hard work and dedication, he was later promoted to Foreman. He attended school at Glasfachschule Hadamar in Germany where he completed his Journeyman Certificate. He also went on to complete his Window and Framing Technician certificate, followed by his Masters Degree in Glazing. His areas of expertise include construction planning and management, blueprint reading, estimation, as well as fabrication.
In his spare time, he enjoys traveling with his wife, renovating his home, and cooking.
Primero Landingin - Foreman
Prime is a Foreman at Spectrum who uses a carefully planned strategy to achieve a specific end. Aside from being an exceptional foreman, he is also a highly skilled glazier, fabricator, draftsman, and estimator who takes pride in his work. In 1996, he graduated from University in the Philippines where he received his Bachelor of Science in Civil Engineering and passed the board exam. He moved to Vancouver in 2001 and started at Spectrum Skyworks in 2012. Prior to moving to Canada, he was an Estimator and a Project Engineer. In 2005, he worked as a Glazier's apprentice and worked his way up. One of the things he loves about working at Spectrum Skyworks is the way the company values each employees' hard work and dedication and that everyone is provided the necessary job-related training in order to succeed.
His hobbies include singing at the karaoke bar or at home with his friends. He also loves to play guitar and enjoys competing in chess tournaments with the best chess players in BC. He is a proud father of 7-year old and 4-month old girls.
Renee Qualizza - Purchasing & Procurement Manager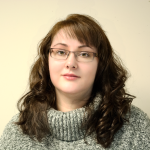 Renee joined our team in November 2015. Her areas of expertise are vendor management, identifying suppliers, sourcing products and deal-making. She can drive and formulate a consistent approach towards all purchasing, sourcing and tendering activities and she is an expert at delivering solutions to specific problems.
Renee is a mother of 3 boys, a book lover, a curious and a positive woman. She has a friendly demeanor with high level of integrity and is always learning and loves to help others.
Chris Gillis - Foreman
Chris is a specialist in skylights and sloped glazing systems.  He is a Journeyman (Red Seal) Glazier in the trade since 2005 and with Spectrum since 2009. He is a firm believer in "Doing it right the first time" and strives for excellence in both finish and functionality.
Doug Trenholm – Dayliter Skylights Plant Manager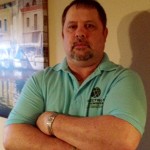 Doug has been a plant manager for Spectrum since 2011. His job is to create the highest quality products for customers while always finding new ways to improve the manufacturing process. Doug loves the challenge of growing the business, developing long-term relationships, and using those experiences to better himself.
Born and raised in Nova Scotia, Doug moved to BC in 1995. When at work, he is passionate about the company and helping his employees achieve their goals. Outside of work, Doug loves spending time with his grandchildren, playing hockey, fishing, golf, and reading a good book.
James Peters - Estimator & Project Manager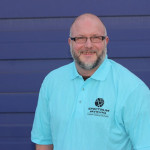 James has been with Spectrum for over six years and is the estimator and project manager in charge of the building envelope projects. The thing he loves most about working at Spectrum is the constant challenge; every project is different and requires a new and creative approach. Away from work, James enjoys spending time with his family, as well as running, biking, and working out at the gym.
Secretly, James is a little bit of a Volkswagen fanatic! They are the only vehicles he has ever owned.
Mike Zosiak - Railing Estimator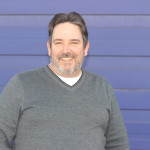 Mike brings his many years of fabricating experience to his role of Estimator and Project Coordinator in the railing department. His favourite part about working at Spectrum is the people. Everyone has a passion for what they are doing. From drafting and engineering to the installer in the field, everyone is very dedicated to their roles and individual contribution to the company.
On and off work, Mike loves working with people and is passionately detail-oriented. He enjoys reading, working in the yard, family time, swimming at the YMCA, and camping. A little known fact about Mike is that he has been a volunteer for motorsport as a firefighter/EMT for 25 years. He has been as far as Miami and volunteered in California, Oregon, Washington State, BC, and Alberta.
Kerrin Galeas-Allen - Senior Manager, Administration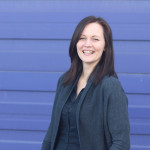 Kerrin Galeas-Allen started at Spectrum in June 2013 as the Human Resources Coordinator, then Project Coordinator, and has now incorporated the role of Senior Manager, Administration into her scope of responsibility. At Spectrum, Kerrin greatly enjoys the team of people she gets to work with every day. Her passion for problem solving helps her easily navigate work issues, project snags, or even a simple Sudoku!
Living in beautiful BC, Kerrin finds it hard not to spend her spare time outdoors. Along with her husband and two kids, she enjoys hiking, camping, and visiting the local beaches.
Lisa Rahal - AR/AP Accounting
Lisa Rahal has worked in Accounts Payable and Accounts Receivable at Spectrum Skyworks for the last 5 years. She loves her co-workers and is passionate about travel. In fact, she wants to travel to every single continent with her husband by the time she retires!
On her off time, Lisa enjoys dinner parties with friends and trying new and delicious cuisine.
Sunshine - Resident Guard Cat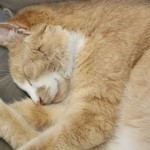 Sunshine is the resident mascot, mouser, and mooch of Spectrum. He was born here 14 years ago! To Sunshine, the best part of "working" at Spectrum is the staff. They feed him, pet him, and give him treats throughout the day.
There's nothing Sunshine loves more than a good nap! Whether it's in his personal office armchair, the padded cardboard box upstairs, or just on someone's arm, nothing beats a good nap.
In his off time, Sunshine protects the yard at night and fights raccoons. Any new strays that are found are placed under his protective paw.
Little do the staff at Spectrum know, but two other buildings in the neighbourhood also feed Sunshine!